There is no reason why your business should be going without new updated equipment. Whether it is time to update your equipment, or buy additional equipment to cater for more staff, we have the financing solutions for you.
Can this be true?
Yes, if you've been in business for 2 years and are asset backed (i.e Home owner or land owner) and have a good credit rating, Benson Leasing can now offer finance for up to $50,000 worth of equipment without tax returns or financials.
Think of the endless uses for injection of up to $50,000 into your business!
Did you know that we finance shade structures for restaurants, café's, pubs and clubs.
Recently Benson Leasing have helped secure finance for the Bangor Tavern and Three Fish Restaurant, Cronulla who have both erected Malibu Shades in their outdoor eating areas; and all with simple "no-financials" finance.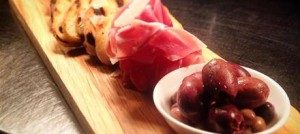 Customer Spotlight
Bistro 32, Caringbah
Bistro32 is the latest venture for Chris & Maryanne Carroll bringing them back full circle to French style cuisine of their multi award winning restaurant "Christies" at Kogarah Bay.
The classic Parisian style features warm burnt orange tones and soft lighting typical of the bistros of Paris. The Menu features French classics as twice baked cheese souffle, beef ribeye with bearnaise & frits, shellfish ragout and creme brulee.
They are fully licenced with a wine list featuring French and Australian wines. Head chef Tod Laurence is well known from his time at "Le Trois Freres" at Sylvania